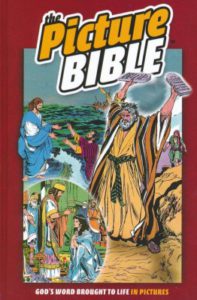 There is nothing like having a little fun while learning, and the Picture Bible provides exactly that. As you read through it, you will learn a lot about many of the exciting stories found in the Bible.
Picture Bible color, action, adventure.
Read what others are saying about the Picture Bible (scroll to the bottom of the linked page for independent reviews).
The Bible is not a Comic Book
You are absolutely right, the Bible is not a comic book, it is the Word of God. …
The Picture Bible color your reading with some funRead More »